Feature Crowdfunding
Credit-system to reward your paying customers with a voice to shape your product.
Payment processor  
Stripe, Apple Store, Play Store
Donation Framework  
Patreon, OpenCollective
Custom source
Integrate via API, Zapier
Link with your credit system
You can continue to use your existing payment platform. Link it with our system and decide when users will be issued credits.
---
Description
Amount
Account balance
Credits for May 2021

$50.00

$50.00

Credits for June 2021

$50.00

$100

Fund 'Jira Integration'

(

$80.00

)

$20.00

Credits for July 2021

$50.00

$70.00
Issue credits and spend
When a customer makes a payment on your site, issue them ClearFlask credits. They will be able to spend those credits on feature requests.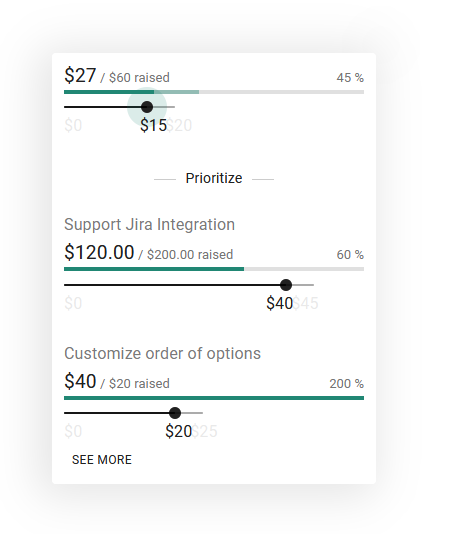 Let them prioritize
Sit back and watch your users fund your ideas and decide where to spend their credits.
Works best with
Products with a paid subscription are most suitable for using a credit-system.
SAAS Products
Most common use case is to give SAAS customers credits based on their subscription
Donation-based / Freemium
Let users with the highest contributions dictate where your product should go.
Content Creator
Reward your fans with a voice proportional to their contributions. Let your biggest fans shape your future creations.
Learn more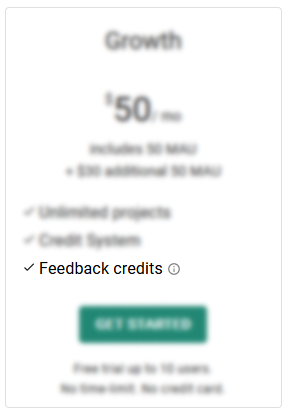 Credits as a selling point
Include credits as value-added to your paid plan or product. Let them know your product is driven by paying customers.

Purchase additional credits
Entice your users to purchase additional credits to get a particular feature implemented or to support your product in general.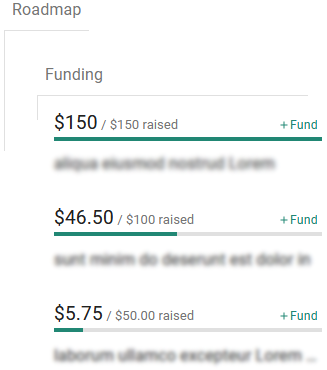 Transparency in feature prioritization
Make it clear your product is actively supported and shaped by paying customers.