Ask for feedback
Collect customer feedback all in one place from all your support channels
Optimizing your strategy
There are many ways to configure your portal for your particular needs
Customer-first
Hands-on and detail-oriented
To extract unbiased and informative feedback, a simple feedback box is the ideal approach to capture customers' own words.
Intended for detail-oriented product managers, customer-first approach is the best way to understand your customers.
Customer-centric product
Large community
Simple feedback form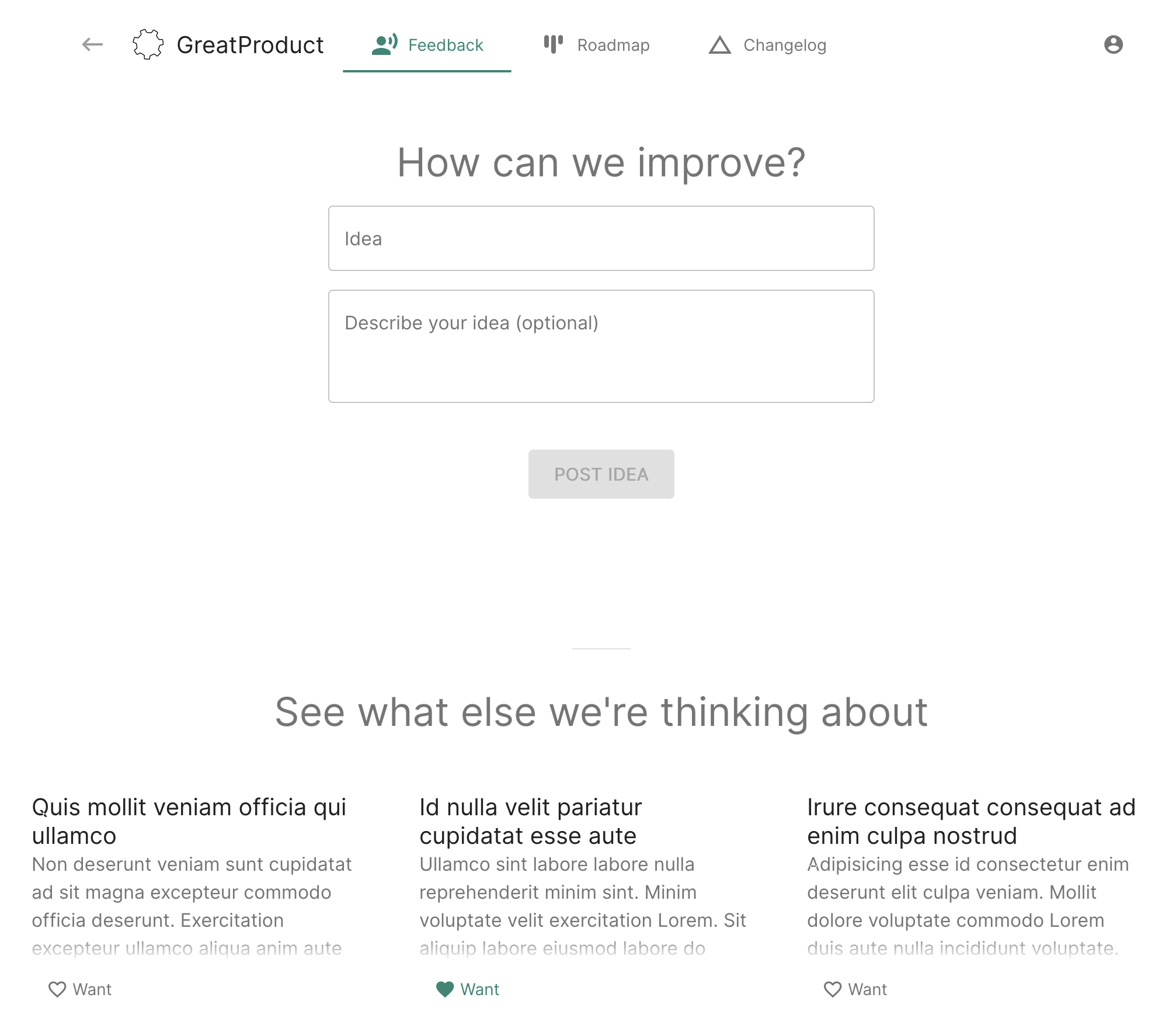 Community-first
Community-driven and transparent
Feedback as a public forum is adopted by many organizations. This approach focuses on your customers ability to discuss features amongst themselves.
Although managing feedback is more hands-off in this approach, the feedback you receive will mostly be in the form of votes on existing ideas that will amplify the loudest customers.
Low-effort hands-off feedback
Open community
B2B feedback
Internal feedback tracking
Employee feedback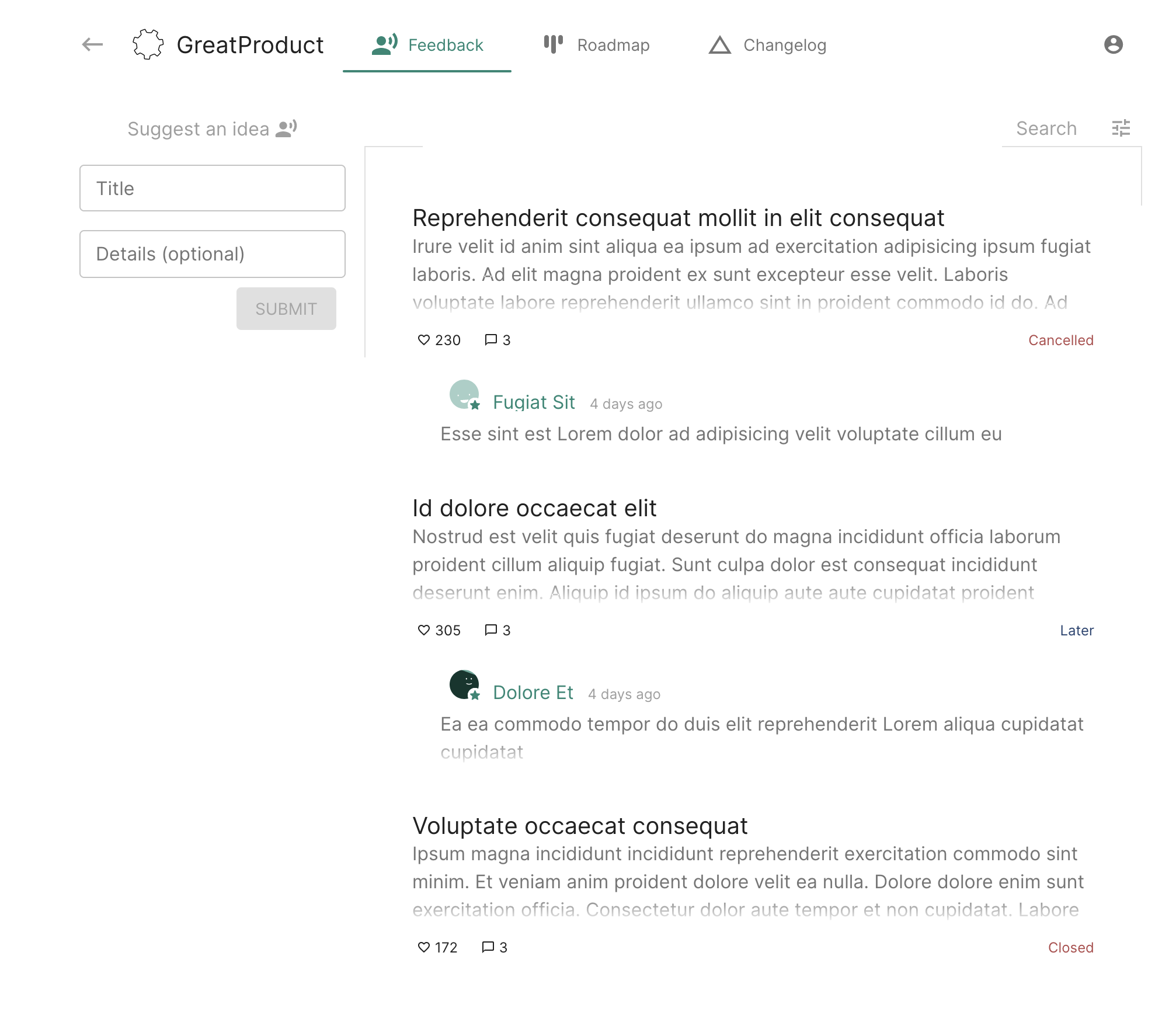 Easily integrates with your website or app
Use a custom domain to host your ClearFlask portal or embed it directly on your site or app. Use your own logo, branding, palette and typography.
Portal (brand.clearflask.com)
Custom domain (feedback.yoursite.com)
Embed widget within your website