Act
Become a customer-centric organization with transparent customer-driven product development.
Keep your stakeholders informed
Transparency between development and your stakeholders is an important part of your success.
Product roadmap
Public or stakeholder-only roadmap to keep everyone up to date on the high-level progress.
See a Roadmap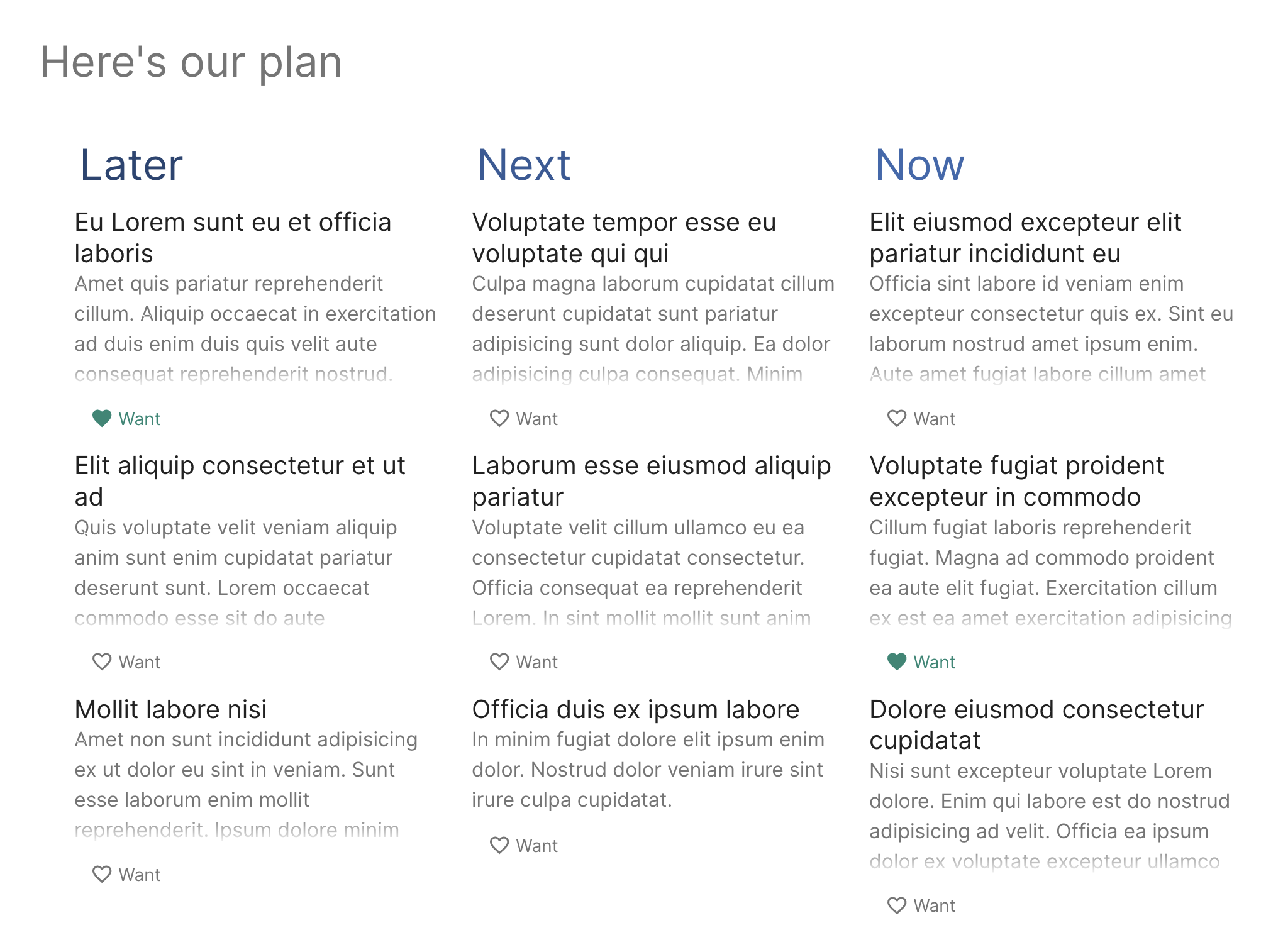 Respond to suggestions
Directly respond to customers regarding their requests and keep them updated with the current status quo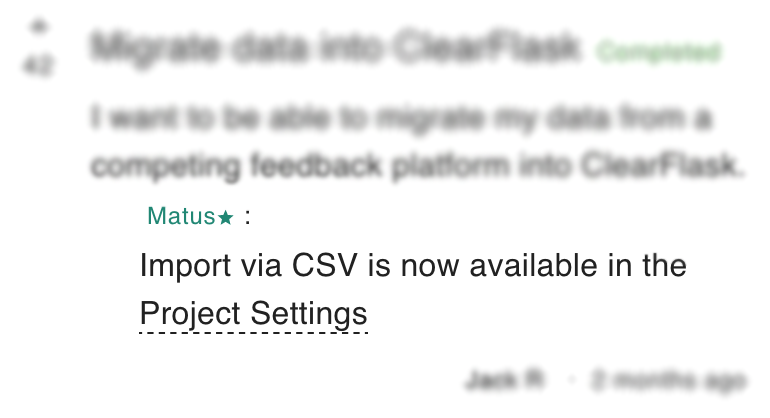 Status updates
Let waiting customers know your feature is ready.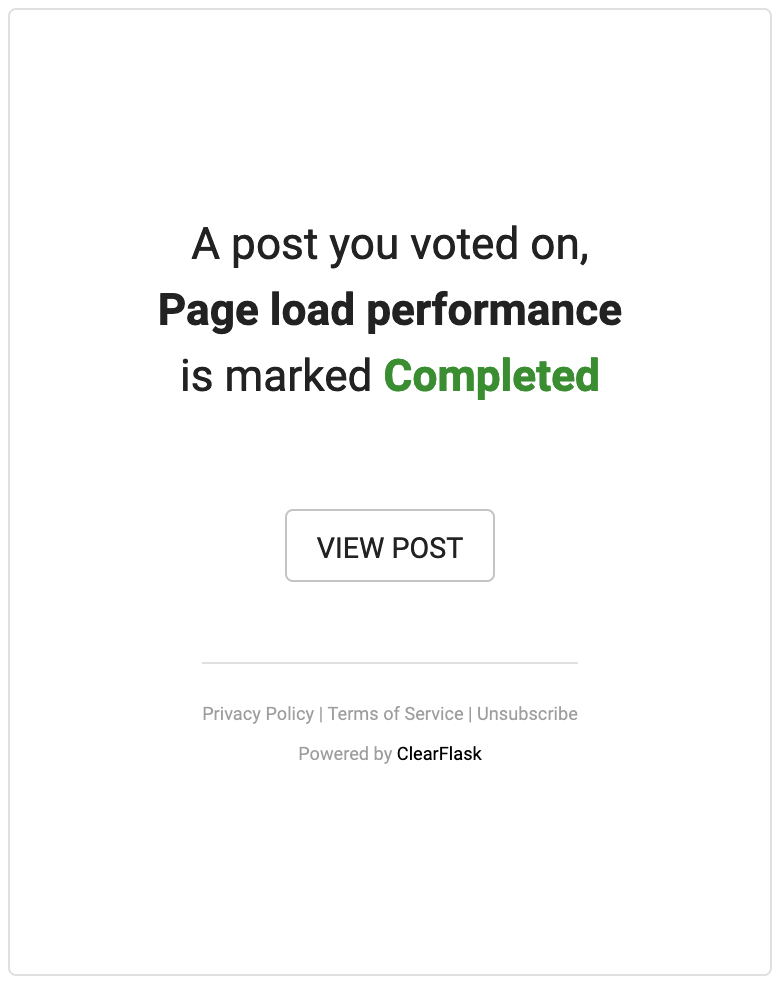 Create trust in your community
Embrace a transparent culture
Customers are loyal to brands they trust and understand.
Get involved
Embrace community discussions with threaded comments, rich editor, and a powerful search to find the right discussion
Understand potential and churned customers
Receive feedback from potential customers to steer your product towards the market gap and understand the reasons why your customers are leaving.