Analyze feedback
Organize all the data you collected to make the right decision
Identify top ideas
Understand what your users want. Search and Filter by Categories, Tags and Statuses.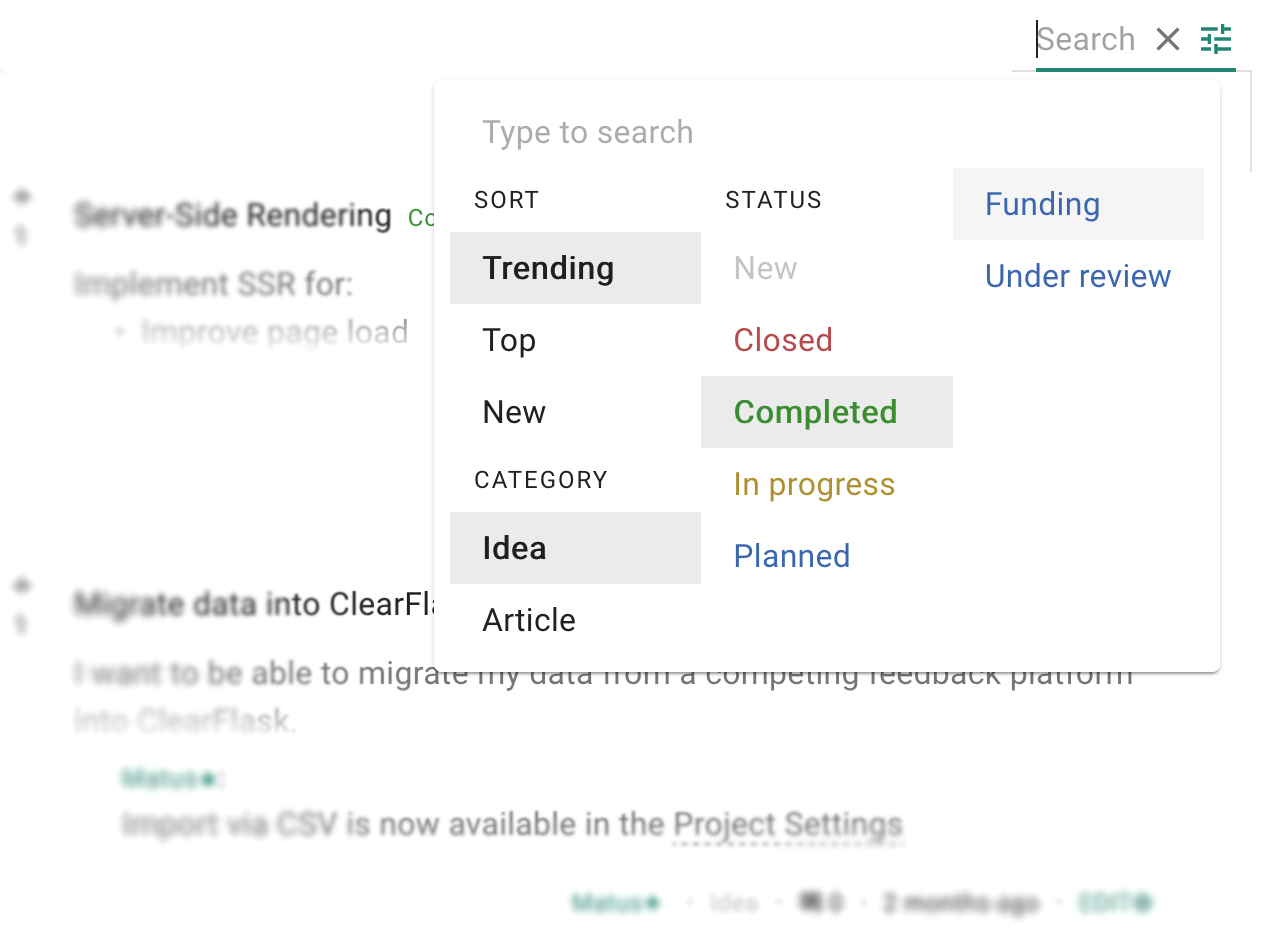 Drill-down
Idea popularity is not everything, explore based on user segments and filters. This is an area of improvement for us, give us feedback!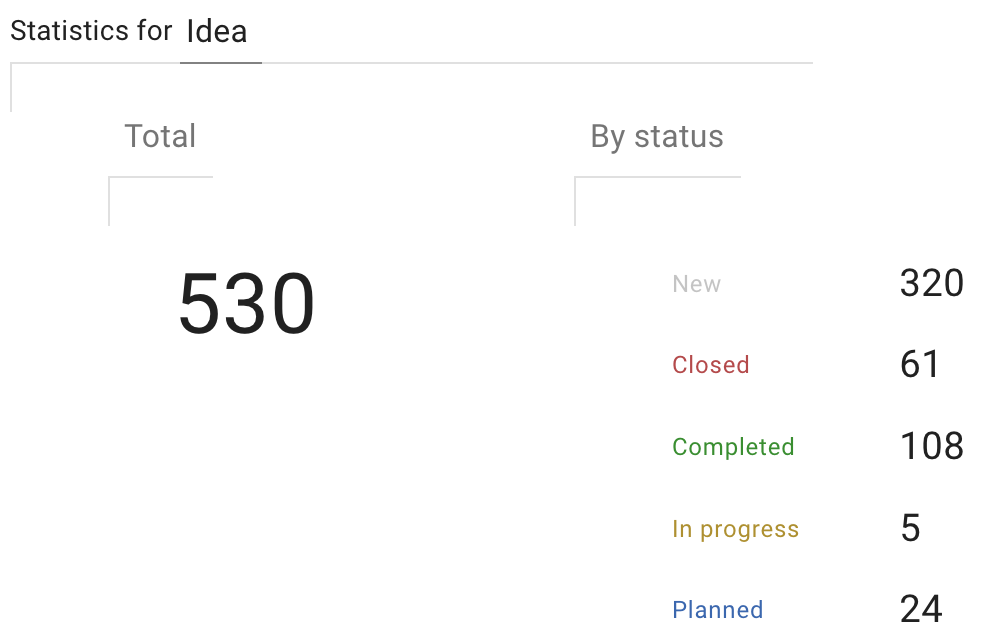 Idea Validation
Get a sense of how successful a feature will be prior to any development work
Market audience at your fingertips
Reach out to customers that are directly interested in your particular idea.
Recruit BETA users
Partially roll-out your feature to customers that you know will use it and provide you feedback.
Gauge users' reactions
Analyze feedback to shape your idea for success.
Give your most-valuable customers a proportionate voice
Assign voting power based on customer value and let them prioritize your suggestion box. Your users will love knowing their voice has been heard.
Keep it simple with voting
Most common and simplest to understand by users. Customer value and segmentation can be applied behind the scenes.
Expressions for a wider range of feedback
When you cannnot accurately express your feelings with simple upvotes, weighted emoji expressions are here to help.
Credit System for advanced prioritization
Distribute credits to your users based on their value as a customer or monetary contribution. Let them fine-tune prioritization on their own.
See Feature Crowdfunding