Listen to your users during product development
Feedback Management Tool to prioritize your roadmap
Here's how our platform can help you understand your customers
Ask for feedback
Collect your customer feedback and new ideas in one bucket
Submit suggestions
Vote for your favorite idea
Discuss feature details
Learn more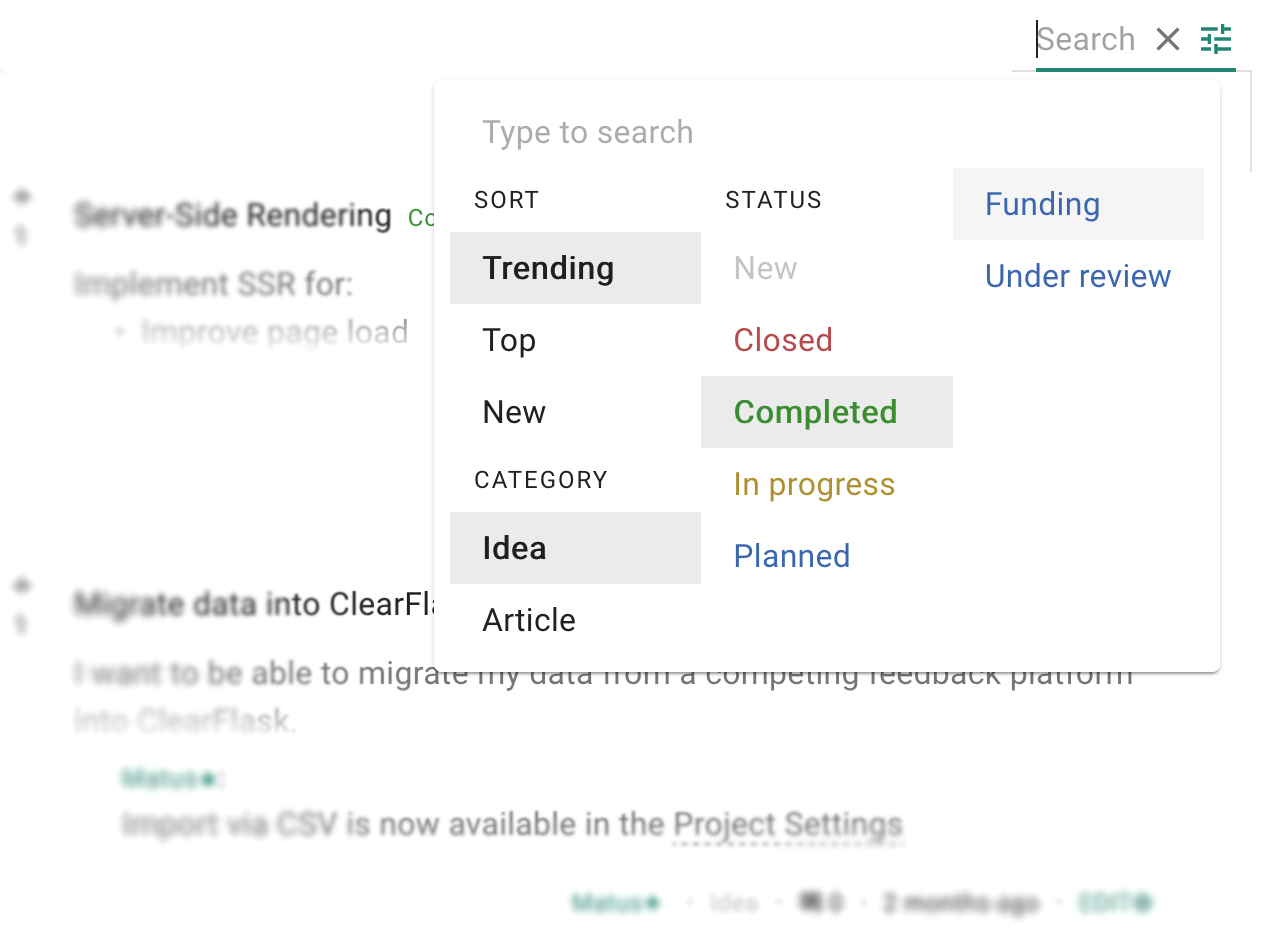 Analyze ideas
Find the most wanted features by the most important customers.
Explore feedback
Validate new ideas
Reach out for clarification
Learn more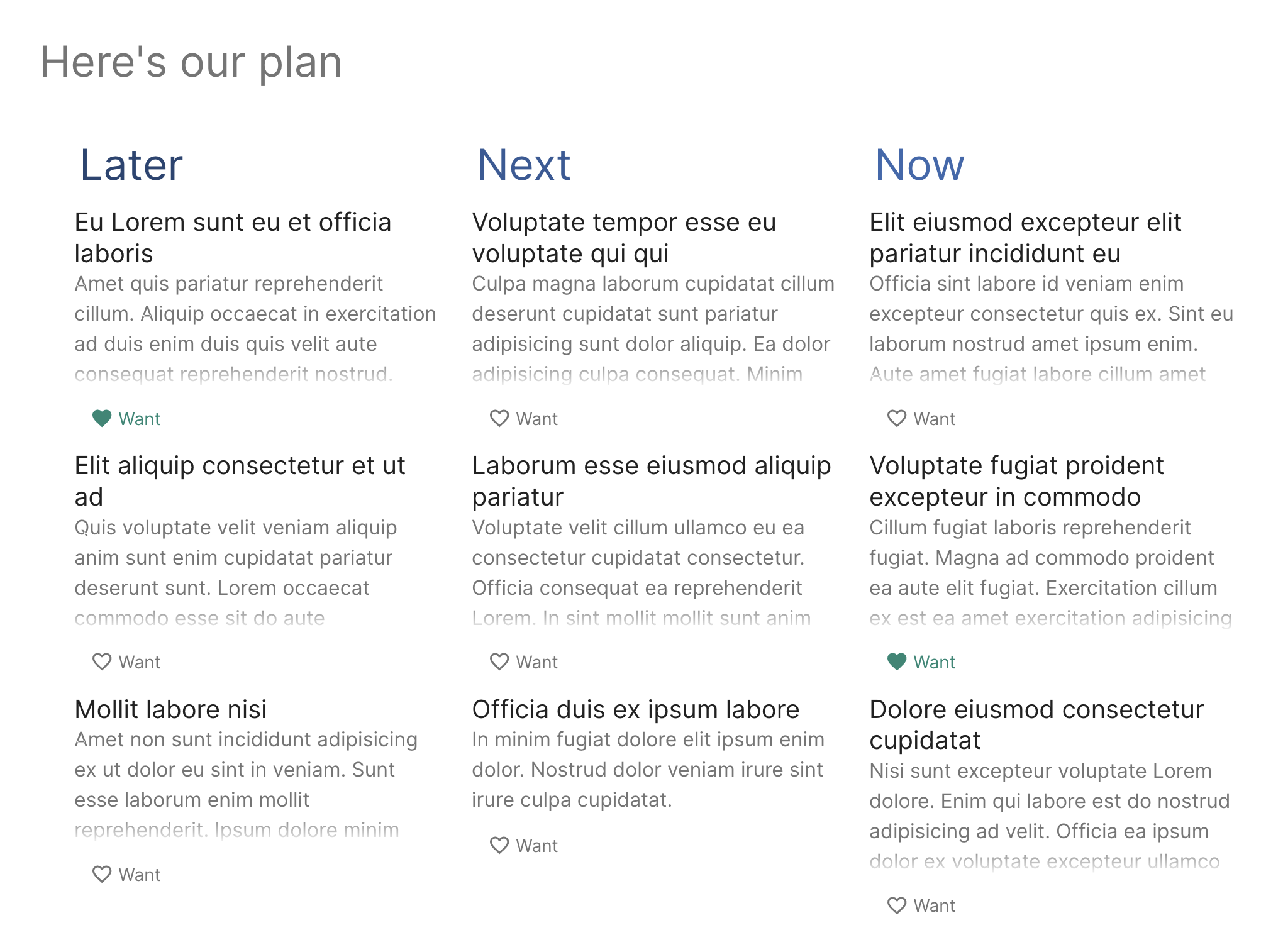 Take action
Become a customer-centric organization with transparent customer-driven product development.
Show off your Product Roadmap
Keep stakeholders informed
Engage your community
Learn more 
See how our solution can solve your problem
Every customer is different
Talk to our sales for a demo walkthrough and to determine how our solution can be customized for your needs.
Get in touch