Make it your own
Our solution can be customized out of the box to fit your specific needs.
Define Custom content
Define a content type to hold a particular set of data. Each type can have different behavior and accessibility by users and moderators.
Match your product Workflow
Customize states, transitions, and behavior of each content type to match your workflow. Each state can also alter different behavior and accessibility.
Customize each page
Create custom pages and menus to fit the content your product needs. Use our page editor or inject your own HTML using Liquid template engine.
Prioritization
Choose between voting, emoji expressions and crowd-funding for each of your content types.
Tagging
Organize content into defined set of tags. Create tag groups and define rules how tags can be used.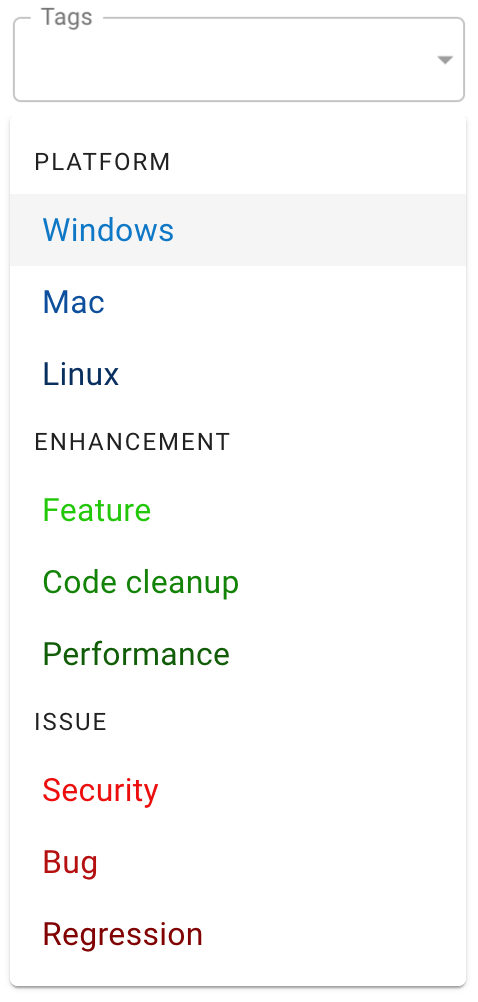 Look and feel
Match your product style with a custom palette, typography and branding.
Page elements
Each page can consist of several display elements. Choose between simple horizontal panels, Explorer or Board to present your content.
Explorer
Interactive vertical panel of content with a 'Create' and/or 'Search' corner. The Create corner allows users to add content while viewing similar content to minimize duplicates.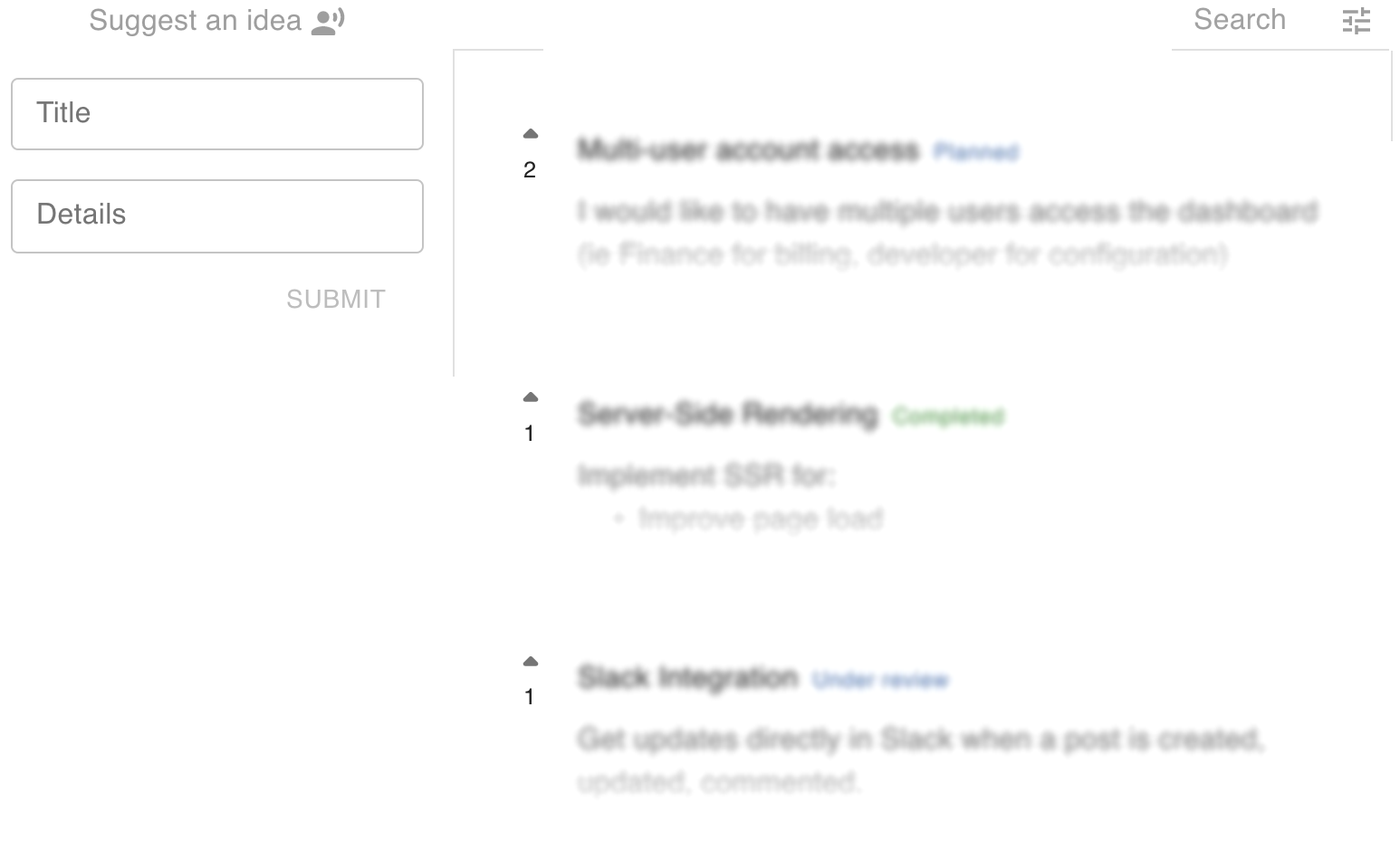 Board
Series of vertical panels allowing a Kanban style of content display. Typically used for a Roadmap view or state progression.